When Janie Jackson was a sophomore at Huntsville High School, she received a sponsor's exemption to play in the LPGA event at Capitol Hill (2011). It was the year Lexi Thompson introduced herself to the golfing world with her first professional win.

"It was cool to be part of that because I played some junior golf with her so to see her first win was neat," said Jackson, who will make her way from Birmingham to Prattville on Tuesday. "It was a good tournament for me because I made the cut with a 67 on the second day so I was around for the weekend."

Jackson also played in the LPGA event in 2014 when she was at Alabama.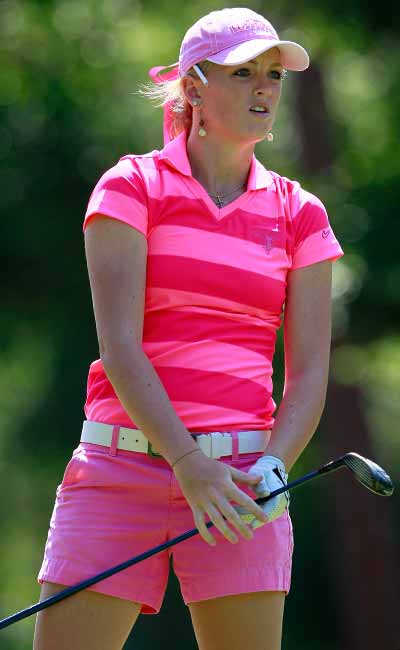 Six years removed from her first appearance in a professional tournament at Capitol Hill, Jackson will tee it up Friday-Sunday in the inaugural Guardian Championship.

"I like the course, it's the only links style course in Alabama that I know and I like that you can really cut corners without the trees," said Jackson, a three-time state champion in high school. "It's a risk and reward type of course, I can be aggressive or hit hybrids."

At this point in the year, she's just happy to have a few extra days at home and the opportunity for a short commute to work.

"At this point in the season, getting close to 20 events, it makes a big difference to get the extra couple days at home," said Jackson. "Something about being close to home makes you forget you're tired. A home event is awesome. It brings you a certain amount of comfort."